Yankee Valley Dental Team
At Yankee Valley Dental we pride ourselves our creating a comfortable environment. Our caring staff is here to listen to your concerns, feel free to give us a call!
A Caring & Compassionate Team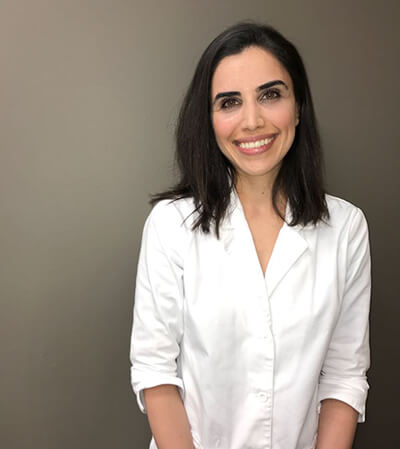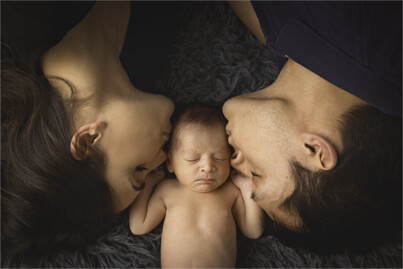 About Dr. Parsa
Dr. Parsa's favorite part of her job is connecting with her patients…
Dr. Camelia Parsa was raised in Vancouver and attended the University of British Columbia to complete both her Bachelor of Science and Doctorate of Dental Medicine Degrees. She graduated from Dentistry in 2011 and also married to a dentist, Dr. Rahul Mathur.
Dr. Camelia spent her childhood growing up in Japan. She has a passion for languages and is fluent in Farsi and Japanese in addition to English. Dr. Camelia's favorite part of Dentistry is getting to know her patients and their families. She loves being able to be the dentist for the entire family, from little ones to the grandparents.
Dr. Parsa and her husband live in Airdrie, with their son who has recently learn to walk (and run!). Outside of work, Dr. Camelia loves to practice yoga, and was once an avid scuba diver. She hopes to pick up this passion again when her son grows old enough to join her underwater!
While surgery and dental implant are some of her favourite practices in dentistry, Dr. Camelia enjoys all aspects of general dentistry. She is an avid learner and taken an extensive amount of continuing education including Invisalign and Cosmetic Dentistry training to help benefit her patients with the most current knowledge and skills.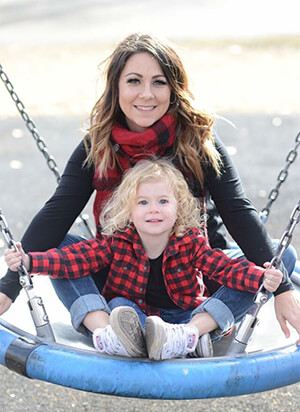 Nicole Milne
The dental field was just the right fit for me…
I am a new graduate, graduated top of my class. Found my career later in life. Learning everyday, and facing its challenges it what I enjoy most. The Dental field fell into my lap and couldn't be happier that it did. I enjoy my career, working with children and parents to teach the importance of oral health. I am a very busy, but very lucky, single mom of a beautiful little girl, who brings a smile to my face every day with her quirkiness.
Our hobbies include dancing in the kitchen while making dinner, riding our bikes and reading stories, and on my own down time I like to squeeze in a hot yoga class or 2.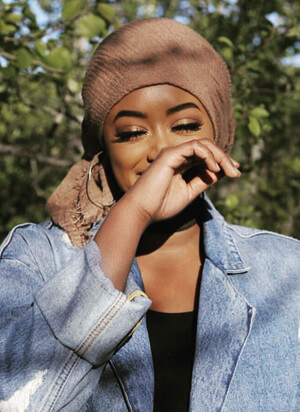 Iman Abdu
I'm dedicated to providing excellent client centered care…
My name is Iman, I'm one of the dental assistants at Yankee Valley Dental. I was born and raised in beautiful Calgary Alberta. Ever since I was young I've always had a passion for teeth. My cousins never needed a dentist when it came to pulling out a baby tooth, they would call me! All I needed were my handy dandy gloves and that tooth would be outta there. Other than being in the office, I love spending time with my friends and family.
On the weekends you can catch me hiking in the mountains! Assisting is not my only passion, I am a free lance makeup artist who enjoys getting people dolled up!  I enjoy meeting new people every day and educating people about their oral health in order for them to achieve and maintain optimal oral health.
My patients mean the world to me and I will do my best to give them the greatest patient care. I can't wait to see you at your next appointment!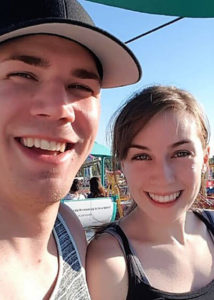 Jennifer Werboweski
I enjoy meeting new people and doing my part to provide excellent dental care

…
I've lived in Airdrie since I was two years old, and can't picture anywhere but here as my home. I am convinced that dental assisting was a great pick for me, because there's so much variety involved and always something new to learn! I'd have to say though – my favourite part about dentistry is meeting new individuals and families and creating long-lasting friendships with co-workers as well as patients. As a Christian, I see so much value in every person who walks in the door and I strive to show them that I truly care, which means doing my best so they can have a wonderful experience at their dental visit.
In my spare time, I get to enjoy lots of fun hobbies such as research (dental field and non-dental field related), painting, piano, playing with my cats, growing my own vegetables and hanging out with my best friend (my hubby)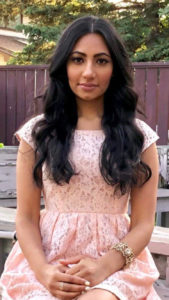 Deepika Sund
I love when everyone leaves our office with a whiter and brighter smile …

…
Hi, my name is Deepika Sund and I am one of the Dental Hygienist's at Yankee Valley Dental. When I was younger I absolutely loved going to the dental office and was very curious about how everything worked. That curiosity is what chiseled my path into the dental field. The education aspect of dentistry is what interests me, I enjoy teaching my patients how to stabilize and prevent gum disease and cavities. I like to demonstrate individualized brushing and flossing techniques that are right for my patients. Lastly, I would love to educate everyone on how to maintain that perfect white smile. Who knew your dental hygienist had all the answers so don't hesitate to bring your questions!
When I am not in the office providing optimal oral health care, I am travelling as I enjoy diversifying myself with unique people, places and culture. I enjoying cooking and reading books on self development and of course Harry Potter!
Come see me today and let's work on creating that beautiful bright smile together!
Why Choose Our Airdrie Dental Clinic?
We follow the 2018 Alberta Dentists Fee guide, making dental treatment more affordable for our patients. Our office offers direct insurance billing, which means that at the end of your appointment, you are only responsible for paying the part of the treatment that your dental insurance is not covering.
We never want there to be surprises for our patients. Our friendly staff will help you look into your dental insurance plan to better understand your dental coverage prior to treatment.
We also understand that life is busy, and that taking time off work is not always an option. We have evening and weekend hours to accommodate patients after work and school.
The Extra Touch
Airdrie Dentist Dr. Parsa will always give out her personal phone number after extractions, dental implants, or root canal therapy. She also wants her patients to be able to get a hold of her if there is even small a chance that they will be in pain over the weekend. At Yankee Valley Dental, we want to ensure that our patients are never left without the care of a dental professional.
Services We Provide
Our goal at Yankee Valley Dental is to attend to all your dental needs. This includes anything from simple cleanings to dental implant placements. It is important to note that Dr. Parsa is a general dentist and she may feel that you are in better hands with a specialist for some procedures. If this is the case, Dr. Parsa will ask you to consider seeing one of her colleagues that she highly trusts.
Have More Questions?
At Yankee Valley Dental, we want to ensure you walk into your dental appointment feeling confident. Our frequently asked questions include  information on our dental services, our office values and helpful tips on how you can keep your mouth healthy. If you have any further questions or just feel more comfortable speaking with our team, please give us a call at 587-200-3040
At Yankee Valley, we want your visit to have no surprises.
View our frequently asked questions.
Testimonial of Our Service

I saw Dr. Parsa to get my wisdom teeth removed when she was working in Calgary. I had been told by another general dentist that I have to see the specialist to get them out but put it off because it was hundreds of dollars just for the consultation. I was in soooo much pain when I saw Dr. Parsa and was so relieved when she was able to take them out for me. It saved me a lot of money since my insurance covered her fees. I also had sedation since I was really nervous about the procedure and don't think I could have gone through it without. So grateful that she was able to help me out. I highly recommended Dr. Parsa anyone looking for a dentist!
Testimonial of Our Service

Dr. Camelia is one of the most caring people I know!  She is very knowledgeable in dentistry, always takes time to listen, is gentle and kind.  She pays close attention and is meticulous in her work, I am so blessed to have found her, both as a dentist and friend.  I look forward to our appointments which is something I have never done with past dentists!  I highly recommend her!
Did You Know?
Dr. Parsa will do a very comprehensive new patient exam, which includes checking the patient's temporomandibular joints, muscles, lymph nodes, tonsils and the thyroid gland among others. If there is a lot to be discussed, Dr. Parsa offer complimentary consult appointment to go over the findings. The consultation appointment is only for patients who would like further information and entirely optional!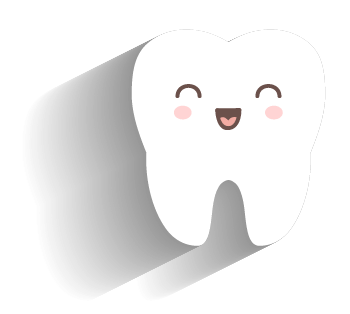 Need a Consultation?
At Yankee Valley Dental we understand dental work can make you feel uneasy. You may not know what type of dental service you need. Dr. Parsa is happy to offer consultation to review and discuss any concerns or dental needs.
We also offer payment plans so that bigger treatments can be affordable for you.
Everyone deserve the perfect smile. Speak to us today about our payment plans