Dentists & Dental Hygienist in Airdrie
At Yankee Valley Dental we pride ourselves our creating a comfortable environment. Our caring staff is here to listen to your concerns, feel free to give us a call!
A Caring & Compassionate Team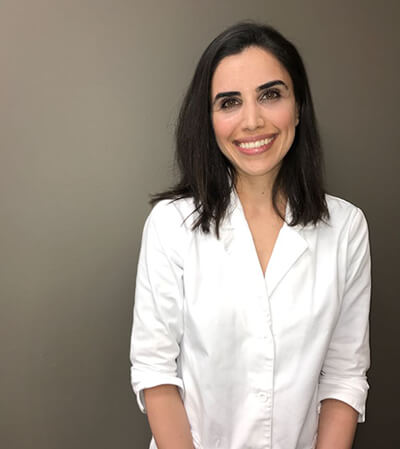 About Dr. Parsa
Dr. Parsa's favorite part of her job is connecting with her patients…
Dr. Camelia Parsa was raised in Vancouver and attended the University of British Columbia to complete both her Bachelor of Science and Doctorate of Dental Medicine Degrees. She graduated from Dentistry in 2011 and also married to a dentist, Dr. Rahul Mathur.
Dr. Camelia spent her childhood growing up in Japan. She has a passion for languages and is fluent in Farsi and Japanese in addition to English. Dr. Camelia's favorite part of Dentistry is getting to know her patients and their families. She loves being able to be the dentist for the entire family, from little ones to the grandparents.
Dr Parsa and her husband live in Airdrie with their two children. Outside of work, Dr. Camelia loves to practice yoga, and was once an avid scuba diver. She hopes to pick up this passion again when her kids grow old enough to join her underwater!
While surgery and dental implant are some of her favourite practices in dentistry, Dr. Camelia enjoys all aspects of general dentistry. She is an avid learner and taken an extensive amount of continuing education including Invisalign and Cosmetic Dentistry training to help benefit her patients with the most current knowledge and skills.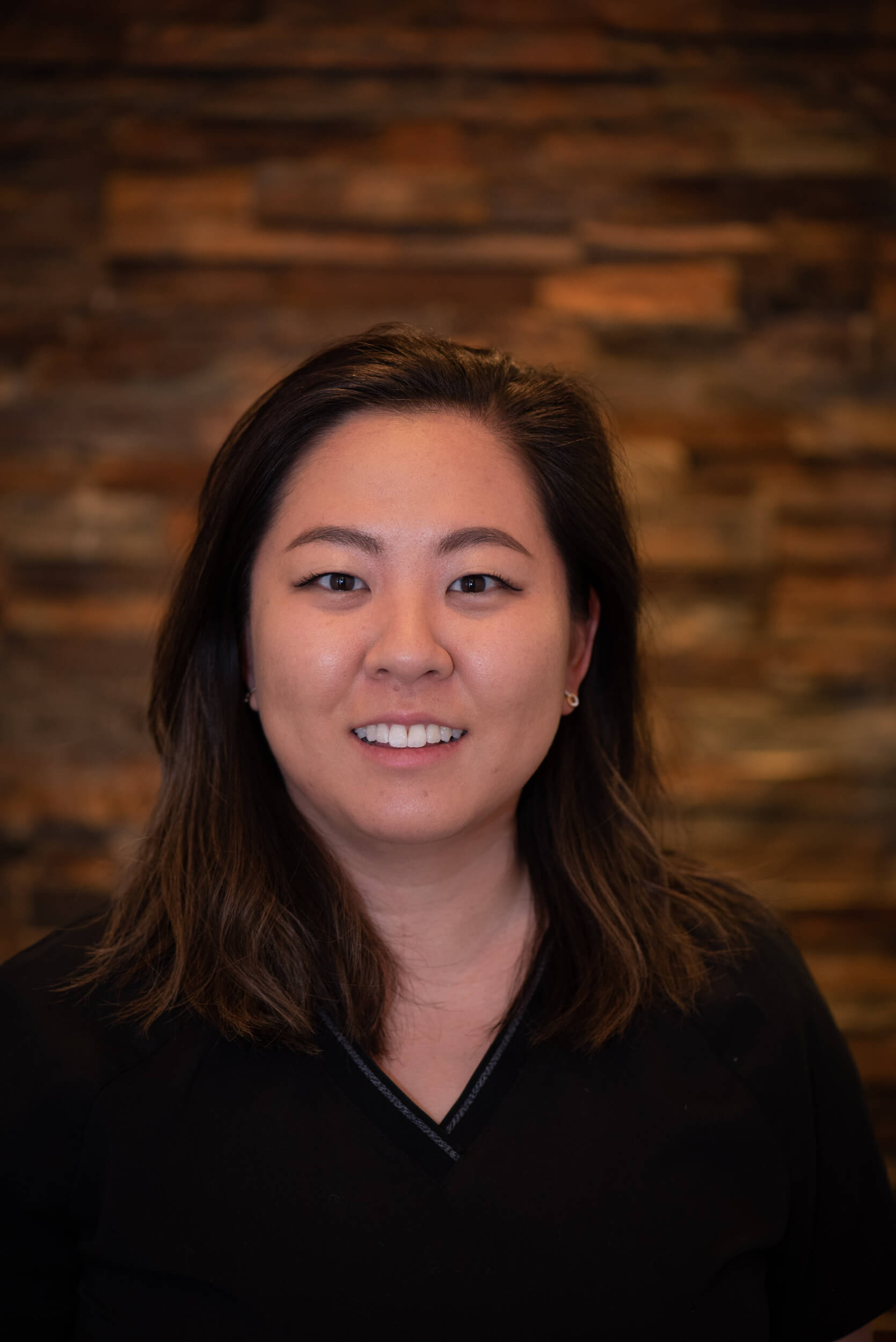 Dr. Emily Jeong
Dr. Emily is constantly striving to better her craft…
Dr. Emily Jeong was born and raised in London, Ontario. She moved to Calgary and completed her undergraduate training for her BSc in Cellular Molecular and Microbial Biology at the University of Calgary. She received her Doctor of Dental Surgery from the University of Alberta. She enjoys all facets of dentistry but is particularly interested in cosmetic bonding procedures to truly transform her patient's smiles in an affordable manner. She also enjoys crown and bridge dentistry as well as working with kids. She is devoted to creating a strong bond with each and every one of her patients and is committed to providing conservative and comfortable treatment tailored to each individual. She is constantly striving to better her craft and is excited to start building meaningful and lasting relationships with all of her patients here.
Outside of work she likes to spend her time with her husband and aussie doodle (Henry). She loves to go check out any concerts, musicals or shows in town and is an avid sports fan (thanks to her husband).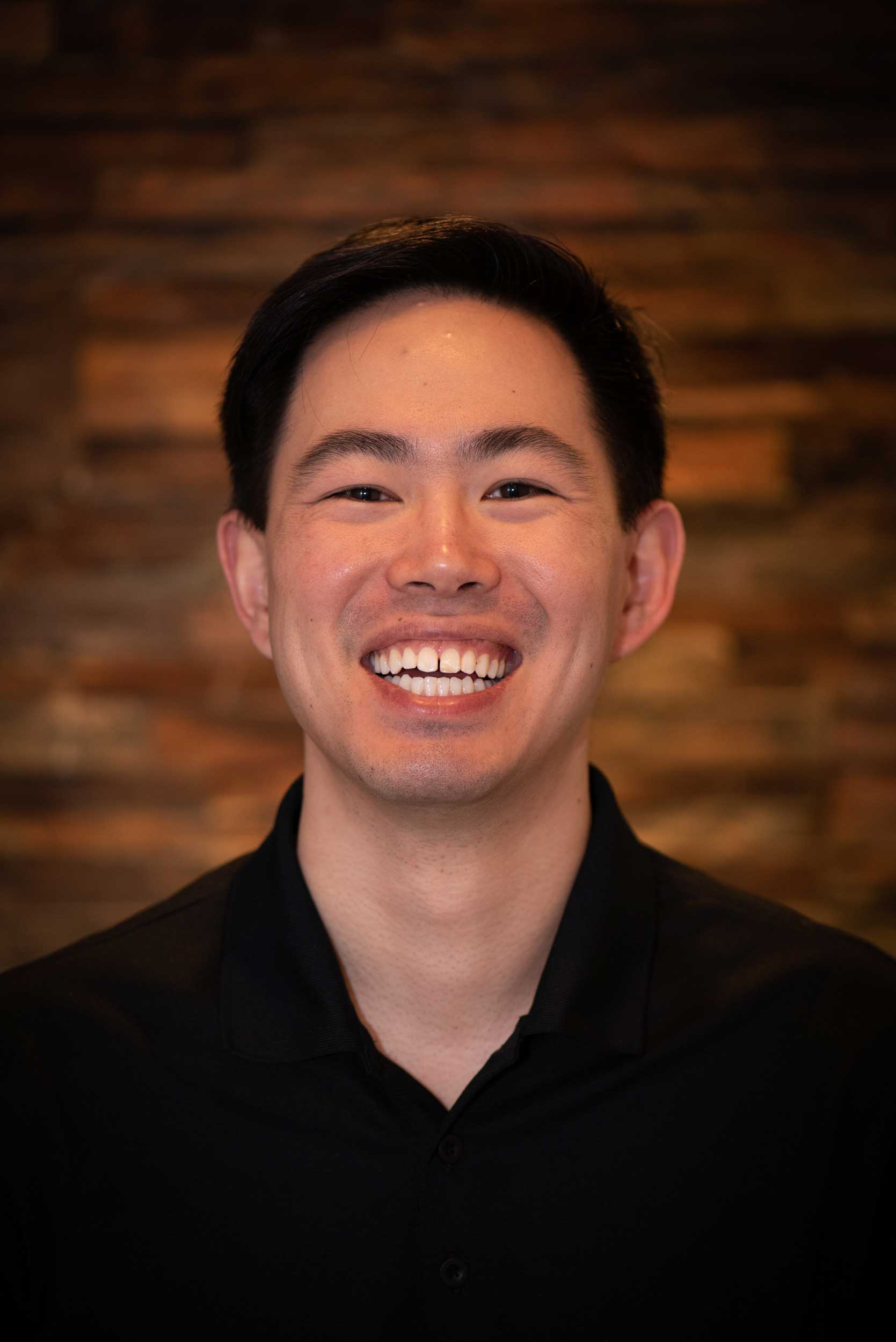 Dr. Alfred Wo
My goal as a dentist is to provide our patients with a relaxing…
I am proud to say I was born and raised right here in Calgary. I spent most of my time growing up in the northeast community of Beddington before I moved to Edmonton for University. I received both my undergraduate and dental degree from the University of Alberta.
After graduating, I spent a few years working all over Alberta; including Airdrie, Grande Prairie and in Calgary. Over the years I have spent a lot of my free time upgrading my training in various aspects of dentistry. Some of my areas of interest include dental surgery, implants, sleep medicine and of course seeing and helping our kid patients!
Outside of the clinic I enjoy spending most of my time with my wife Dr. Emily and our dog Henry. We enjoy golfing in our free time and honestly sometimes I just like nerding out and playing board games and video games 🙂
My goal as a dentist is to provide our patients with a relaxing and comfortable environment where we can work together without any fear of judgement. I'm eager to meet all of you and am beyond excited to have joined the Yankee Valley Dental family!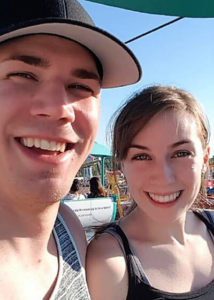 Jennifer Werboweski
I enjoy meeting new people and doing my part to provide excellent dental care

…
I've lived in Airdrie since I was two years old, and can't picture anywhere but here as my home. I am convinced that dental assisting was a great pick for me, because there's so much variety involved and always something new to learn! I'd have to say though – my favourite part about dentistry is meeting new individuals and families and creating long-lasting friendships with co-workers as well as patients. As a Christian, I see so much value in every person who walks in the door and I strive to show them that I truly care, which means doing my best so they can have a wonderful experience at their dental visit.
In my spare time, I get to enjoy lots of fun hobbies such as research (dental field and non-dental field related), painting, piano, playing with my cats, growing my own vegetables and hanging out with my best friend (my hubby)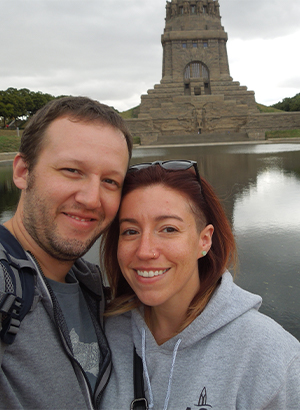 Katie Dwornik
I gravitated to Dental Assisting in hopes of helping people overcome their fear of the dentist…
My name is Katie and I currently reside in Airdrie with my husband and our fur-baby, Scout. Before finding Dental Assisting, I completed my Bachelor of Communications with a major in Journalism at MRU and spent six years working in the financial industry. I gravitated to Dental Assisting in hopes of helping people overcome their fear of the dentist. I enjoy meeting new people, as reflected in my love of traveling. Following high school, I lived in Barbados for six months and completed my Bachelor of Communications in India, studying culture shock. Most recently, my husband and I completed a roadtrip through Germany; we met many interesting people along the way.
When I'm not working at the clinic, I love spending my time reading, writing, hiking, camping and dirtbiking. I look forward to meeting everyone and continuing to grow in my new career!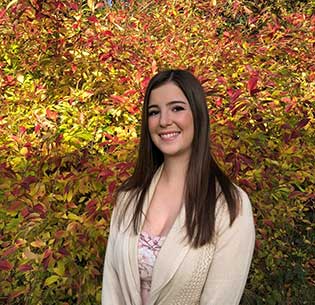 Sierra
I hope to be able to help everyone…
Hello! My name is Sierra and I'm one of the dental assistants here at Yankee Valley Dental. I am currently living in Airdrie, but grew up in Calgary. I graduated as a dental assistant in December of 2021. I chose this career because I hope to be able to help everyone be comfortable coming to the dentist and helping with their smiles. I also love that there is so much variety and new things to discover as a dental assistant.
When I am not at work I enjoy riding horses, going snowboarding, hiking, camping and spending time with friends and family. I have also recently took up painting as well!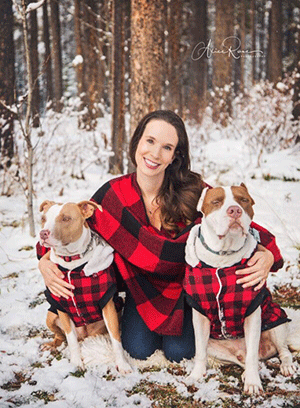 Ashley
Looking forward to seeing your smile in my chair!
Hello! My name is Ashley and I have been practicing dental hygiene since 2012. I graduated with first class honors and was awarded the Canadian Dental Hygiene Association Achievement Award.  Previous to becoming a dental hygienist I was a Registered Dental Assistant for 7 years.
I live in Douglasdale with my husband and 2 dogs, and am very active in several different animal rescue groups in the city. I welcome the opportunity to help you take care of your smile! I specialize in those patients who may be fearful of the dentist with my gentle, non rushed approach.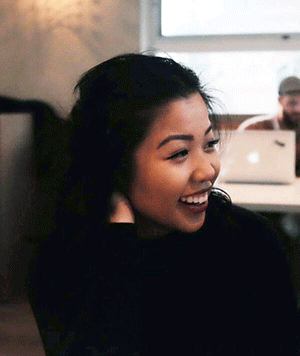 Karen
I believe in a holistic approach to dentistry.
Born and raised in Calgary, Alberta.  I ventured off to Toronto to pursue my education in Dental Hygiene.  I graduated in 2016, and from there made my way home to put my education into practice.
I believe in a holistic approach to dentistry.  Everything in the body is interconnected, and for it to function soundly your mind and body must work together as a whole.  So, let's work together to achieve a healthier smile and healthier you!
When I am not working at the clinic I spend my mornings at the gym.  I also have an interest in interior design and currently learning to build new things.  Just give me a drill and paint brush… the possibilities are endless!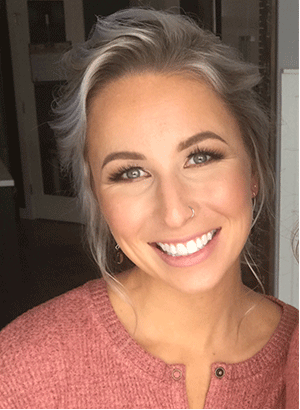 Ali Leinweber
I place high priority in prevention…
I have been practicing as a dental hygienist since 2018. I was drawn to dental hygiene while I was completing my education to become a dental assistant, and subsequently, went back to school shortly after finishing my dental assisting certificate.
As a dental hygienist, I place high priority in prevention, and want my patients to feel educated and motivated, so they can improve and maintain their oral health. I am dedicated to my profession and always want to ensure that my patients feel comfortable and at ease while they are in my chair. I always consider and prioritize that each individual requires a customized level and style of care, whether it be managing dental anxiety or helping to minimize discomfort.
In addition to my devotion and understanding of the importance of oral health, I have great appreciation for the relationship that it has on overall general health.
When I am not in the dental clinic, I enjoy and strongly value all forms of fitness, health and wellness, whether it be working out, traveling or spending treasured time with my family and friends.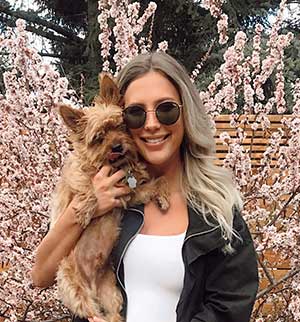 Elizabet
My favourite part about my job is helping people…
I have been a hygiene since 2019. My favourite part about my job is helping people feel confident again and want to show off their pearly whites.
When I'm not at work I'm either travelling somewhere warm, with my nephews, or hanging out with Buddy the dog (named after Buddy the elf).