New Patient?
Welcome to Yankee Valley Dental! Thank you for choosing us to be your local dentist. We value your time and are committed to giving you the best care possible in a timely manner.
Our mission is to do quality dentistry which is minimally invasive
We might surprise you at Yankee Valley Dental, because we don't jump into doing treatment
We first spend time getting to know our patients, and that's why our new patient exams may be longer than what you might be used to. Our new patient exams are very thorough, and that includes having you fill out a detailed medical and dental history. This is our way of having a fundamental understanding of your oral health. We may take some x-rays are this appointment if you are due for them.  Patients can also choose to have their cleaning started at the same appointment if they wish. Whether or not the cleaning can be fully completed depends on your gum health.
Be prepared for your first visit with our new patient forms 
We Are Accepting New Patients
Let's start with a conversation
Minimally Invasive Dentistry
Dr. Parsa is a firm believer in only doing treatment that is necessary; this includes frequency of taking radiographs. How often radiographs are recommended to patients depends on the patient's age, cavity risk, and periodontal health. For instance, patient under the page of 5 or 6 who have no signs of cavities do not need to have x-rays taken. Similarly, an adult patient who has not had a cavity in 10 years may be comfortable having x-rays taken every 2 years rather than annually. These are decisions that Dr. Parsa would like to make with her patients while discussing risks and benefits. 
Have More Questions?
At Yankee Valley Dental, we want to ensure you walk into your dental appointment feeling confident. Our frequently asked questions include  information on our dental services, our office values and helpful tips on how you can keep your mouth healthy. If you have any further questions or just feel more comfortable speaking with our team, please give us a call at 587-200-3040
At Yankee Valley, we want your visit to have no surprises.
View our frequently asked questions.
Services We Provide
At Yankee Valley Dental we provide all the services of a general dental office, including some specialty type services like dental implants and orthodontics. These are all provided by Dr. Parsa who is a general dentist.
We hope to help our patients achieve their best dental health with small changes, which can lead to big results.
Why Choose Our Airdrie Dental Clinic?
We follow the 2018 Alberta Dentists Fee guide, making dental treatment more affordable for our patients. Our office offers direct insurance billing, which means that at the end of your appointment, you are only responsible for paying the part of the treatment that your dental insurance is not covering.
We never want there to be surprises for our patients. Our friendly staff will help you look into your dental insurance plan to better understand your dental coverage prior to treatment.
We also understand that life is busy, and that taking time off work is not always an option. We have evening and weekend hours to accommodate patients after work and school.
The Extra Touch
Dr. Parsa will always give out her personal phone number after extractions, dental implants, or root canal therapy. She also wants her patients to be able to get a hold of her if there is even small a chance that they will be in pain over the weekend. At Yankee Valley Dental, we want to ensure that our patients are never left without the care of a dental professional.
Everyone deserve the perfect smile. Speak to us today about our payment plans
Testimonial of Our Service

I saw Dr. Parsa to get my wisdom teeth removed when she was working in Calgary. I had been told by another general dentist that I have to see the specialist to get them out but put it off because it was hundreds of dollars just for the consultation. I was in soooo much pain when I saw Dr. Parsa and was so relieved when she was able to take them out for me. It saved me a lot of money since my insurance covered her fees. I also had sedation since I was really nervous about the procedure and don't think I could have gone through it without. So grateful that she was able to help me out. I highly recommended Dr. Parsa anyone looking for a dentist!
Testimonial of Our Service

Dr. Camelia is one of the most caring people I know!  She is very knowledgeable in dentistry, always takes time to listen, is gentle and kind.  She pays close attention and is meticulous in her work, I am so blessed to have found her, both as a dentist and friend.  I look forward to our appointments which is something I have never done with past dentists!  I highly recommend her!
Did You Know?
Your child's first dental visit is recommended at 6 months after the first baby teeth come in, or at age 1. At this time we do a 'Happy Visit' where we get little ones used to sitting on a dental chair, answer any questions for parents, and hopefully get a little peak at the first few teeth!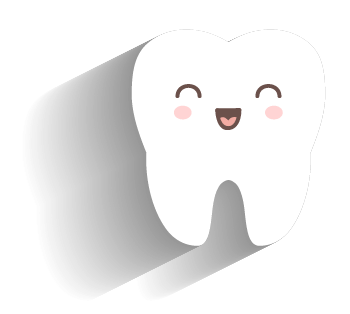 Need a Consultation?
At Yankee Valley Dental we understand dental work can make you feel uneasy. You may not know what type of dental service you need. Dr. Parsa is happy to offer consultation to review and discuss any concerns or dental needs.
We also offer payment plans so that bigger treatments can be affordable for you.