Teeth Whitening
Love your coffee, tea, or red wine? Even fruits and vegetables (like blueberries and beats) are notorious for tooth staining.
Airdrie Professional Teeth Whitening
Professional Airdrie Teeth Whitening – Customized for Your Teeth
They say that a smile is the most important part of making a positive first impression. Brighten and whiten your smile with Airdrie teeth whitening and make that first impression count, whether you are going for a job interview or preparing for a date!
Professional Take-Home Teeth Whitening Kits are a safe and effective way to make one's teeth numerous shades lighter. Dr. Parsa will create a tray customized to your mouth and teeth so that you get even and consistent whitening coverage. Custom trays also reduce the chance of teeth or gum sensitivities. Before starting, Dr. Parsa takes the time to discuss product pros and cons, describe how teeth whitening works and ensures it is the right solution for you.
How Does Teeth Whitening Work?
Learn more about this popular treatment!
As we age, the outer layer of our teeth (the enamel) can darken, and things like coffee, tea, wine and smoking can stain our teeth. These stains don't go away unless you actively remove them. Teeth whitening gel works by temporarily opening the pores in your teeth and gently lifting the stains.
The Canadian Dental Association suggests that bleaching should only be done under a dentist's care, as store-bought products have little scientific assessment. If you have fillings, root canal treatment, crowns or extremely dark stains consulting with a dentist is particularly important because they can explain the limitations of the kits and discuss if other methods might be more suitable for whitening your smile.
Make sure a white smile is part of your first impression – book an appointment for Airdrie teeth whitening at Yankee Valley Dental!
Have More Questions?
At Yankee Valley Dental, we want to ensure you walk into your dental appointment feeling confident. Our frequently asked questions include  information on our dental services, our office values and helpful tips on how you can keep your mouth healthy. If you have any further questions or just feel more comfortable speaking with our team, please give us a call at  403-980-5588
At Yankee Valley, we want your visit to have no surprises.
View our frequently asked questions.
Services We Provide
Our goal at Yankee Valley Dental is to attend to all your dental needs. This includes anything from simple cleanings to dental implant placements. It is important to note that Dr. Parsa is a general dentist and she may feel that you are in better hands with a specialist for some procedures. If this is the case, Dr. Parsa will ask you to consider seeing one of her colleagues that she highly trusts.
Why Choose Our Airdrie Dental Clinic?
We follow the 2018 Alberta Dentists Fee guide, making dental treatment more affordable for our patients. Our office offers direct insurance billing, which means that at the end of your appointment, you are only responsible for paying the part of the treatment that your dental insurance is not covering.
We never want there to be surprises for our patients. Our friendly staff will help you look into your dental insurance plan to better understand your dental coverage prior to treatment.
We also understand that life is busy, and that taking time off work is not always an option. We have evening and weekend hours to accommodate patients after work and school.
Dr. Parsa will always give out her personal phone number after extractions, dental implants, or root canal therapy.
Dr. Parsa wants her patients to be able to get a hold of her if there is even small a chance that they will be in pain over the weekend. At Yankee Valley Dental, we want to ensure that our patients are never left without the care of a dental professional.
Emergencies can have bad timing! We are one of the few offices that are open on long weekends. We close for statutory holidays such a New Year's Day and Good Friday. We will endeavour to be open on every Saturday including long weekends, as the majority of other offices in town will be closed.
Your comfort is our priority. We have patient neck pillows and blankets so that you can get your dental work done comfortably.
Dr. Parsa will do a very comprehensive new patient exam, which includes checking the patient's temporomandibular joints, muscles, lymph nodes, tonsils and the thyroid gland among others. If there is a lot to be discussed, Dr. Parsa offers a complimentary consult appointment to go over the findings. The consultation appointment is only for patients who would like further information and entirely optional!
We have a train set in the reception area which is a huge hit with our pediatric patients! We have televisions in each operatory your little ones can be watching Disney Movies while you are getting your dental work done, or simply colouring in our colouring books
Testimonial of Our Service

I saw Dr. Parsa to get my wisdom teeth removed when she was working in Calgary. I had been told by another general dentist that I have to see the specialist to get them out but put it off because it was hundreds of dollars just for the consultation. I was in soooo much pain when I saw Dr. Parsa and was so relieved when she was able to take them out for me. It saved me a lot of money since my insurance covered her fees. I also had sedation since I was really nervous about the procedure and don't think I could have gone through it without. So grateful that she was able to help me out. I highly recommended Dr. Parsa anyone looking for a dentist!
Testimonial of Our Service

Dr. Camelia is one of the most caring people I know!  She is very knowledgeable in dentistry, always takes time to listen, is gentle and kind.  She pays close attention and is meticulous in her work, I am so blessed to have found her, both as a dentist and friend.  I look forward to our appointments which is something I have never done with past dentists!  I highly recommend her!
Did You Know?
We take our sterilization very seriously. Every sterilization cycle is tagged and logged in our system, as we scan and put in our computers for reference. We carefully follow the guidelines set by the Provincial Laboratory of Alberta.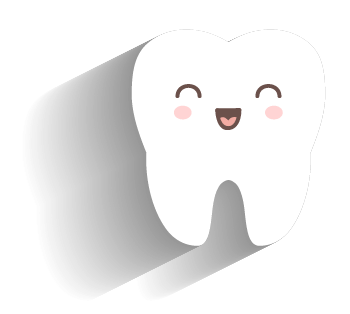 Need a Consultation?
At Yankee Valley Dental we understand dental work can make you feel uneasy. You may not know what type of dental service you need. Dr. Parsa is happy to offer consultation to review and discuss any concerns or dental needs.
We also offer payment plans so that bigger treatments can be affordable for you.